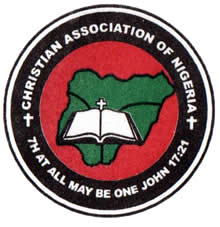 "That they all may be One" John 17:21
"The Weapons of our warfare are not carnal but Mighty through God" (1 Cor. 10:3).
We are aware of the many problems that have plagued the Nigerian nation which include insecurity, corruption and general fall in the standard of morality both within the church and society. If Nigeria is to fulfill her God-given mandate, we need to find urgent solutions to these problems.
In view of the above, the President of the Christian Association of Nigeria, Pastor Ayo Oritsejafor has requested that Christians throughout the country embark on a one year prayer project for Nigeria starting from September 30th 2012 - September 30th, 2013 which will be preceded by three days of repentance, fasting and prayers on 27, 28 and 29th September 2012.